Please join us in welcoming Dr. Marvin Singh to Rochester Gastroenterology Associates, LLP.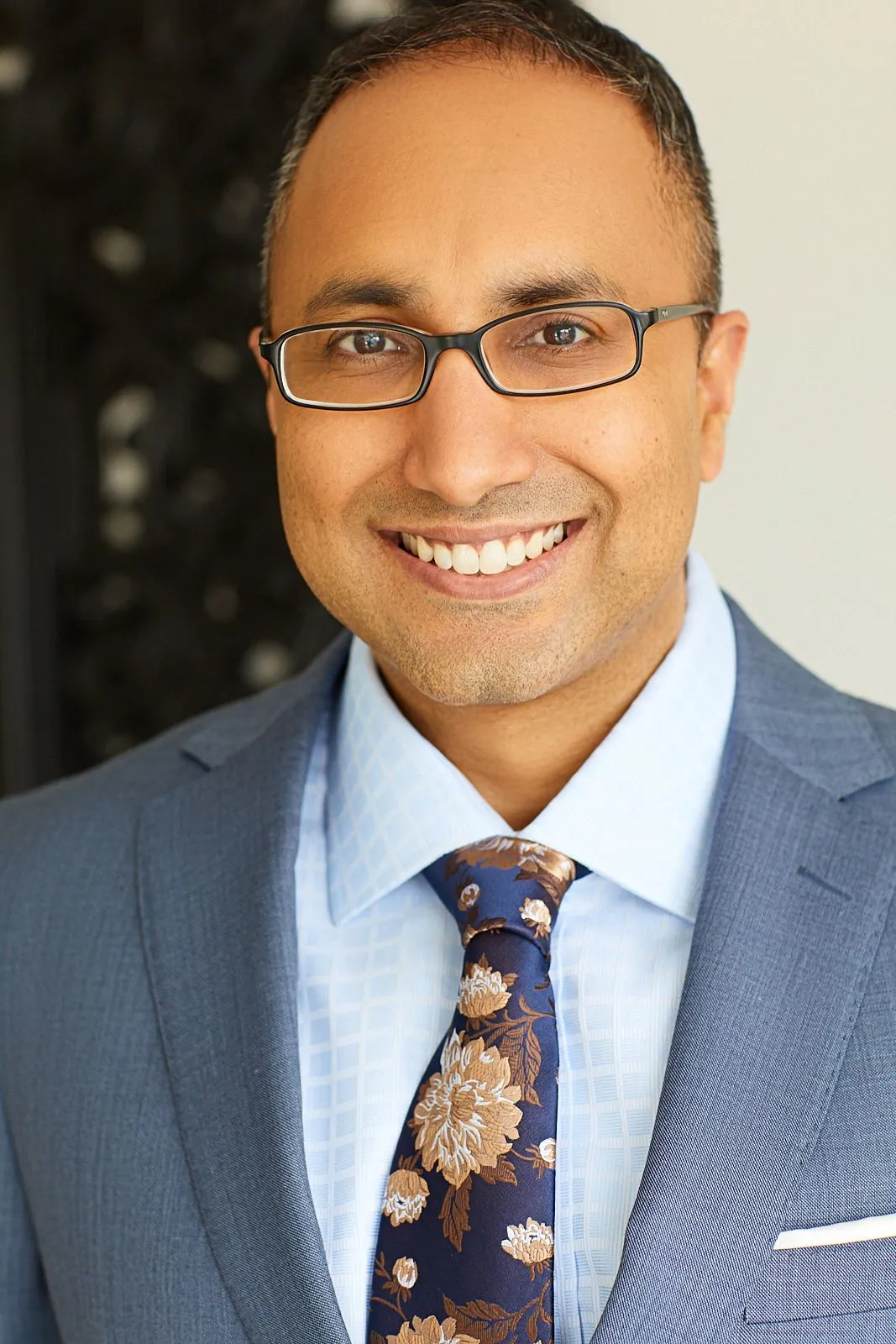 Dr. Singh joined Rochester Gastroenterology Associates, LLP February 1, 2023.
Dr. Singh is currently accepting new patients.
In 2018 Dr. Surinder Devgun was elected the new president of the Monroe County Medical Society. As president, topics of personal interest are physician wellness, the opioid epidemic and regulatory burdens imposed by the state.
Dr. Devgun completed his undergraduate education in electrical engineering with honors from Iowa State University. He graduated from SUNY Upstate Medical Center in Syracuse and completed general internal medicine training as well as advanced training in GI motility and small bowel transplant at the University of Pittsburgh Medical Center.
In 2018 Dr. Ari Chodos was named as the Division Chief of Gastroenterology and Director of Endoscopy at Unity hospital. Dr. Chodos completed his undergraduate training at the University of Rochester and continued on to attend medical school at Trinity College in Dublin, Ireland. He completed his Internal Medicine Residency and Fellowship in Gastroenterology and Hepatology at UMDNJ-New Jersey Medical School in Newark, New Jersey.
Member Alert
A Message to Members of ACG, AGA and ASGE Regarding a Statement from the Multisociety Task Force on Colorectal Cancer
The US Multi-Society Task Force (MSTF) on Colorectal Cancer represents theAmerican College of Gastroenterology, the American Gastroenterological Association and The American Society for Gastrointestinal Endoscopy. The MSTF issues recommendations on prevention of colorectal cancer and issued screening recommendations for colorectal cancer in 2017.
The MSTF has previously recommended that colorectal cancer screening for averagerisk persons (persons who do not have a family history of colorectal cancer in a firstdegree relative) begin at age 45 years in African Americans and age 50 in other groups. The MSTF has reviewed the recent recommendation from the American Cancer Society (ACS) to lower the age to begin screening from 50 to 45 years in all Americans. This change was a qualified recommendation based largely on a modeling study utilizing updated data on the incidence of colorectal cancer in younger people.
Evidence from screening stUdies to support lowering the screening age is very limited at this time. Based on the modeling study used to support the ACS recommendation, the MSTF recognizes that lowering the screening age to 45 may improve earlydetection and prevention of CRC. The MSTF expects the new ACS recommendation to stimulate investigation that will clarify the benefits and risks of earlier screening.
As the MSTF has previously noted and discussed, rates of colorectal cancer are increasing in Americans down to age 20 years. Beginning screening at 45 years addresses only part of the increasing risk of colorectal cancer in young persons. For all persons under 50 years, it remains critical to promptly assess symptoms consistent with colorectal cancer. In particular, rectal bleeding and unexplained iron deficiency anemia have substantial predictive value for colorectal cancer and should be thoroughly evaluated.
Certain diets increase risk for colorectal cancer
Inflammation-causing diets, or those high in meats, refined grains and high-calorie beverages, appeared associated with a higher risk for developing colorectal cancer, according to results published in JAMA Oncology.
The association appeared higher among overweight or obese men, lean women, and men and women who did not consume alcohol.
Inflammation is associated with cancer development, including colorectal cancer.
"Intervention studies have shown that diet modulates inflammation; therefore, dietary patterns with higher inflammatory potential may influence colorectal cancer risk," Fred K. Tabung, MSPH, PhD, research associate in the department of nutrition at Harvard T.H. Chan School of Public Health, and colleagues wrote. "There are likely complex added effects and interactions of multiple foods and nutrients in diet."
We Have Recently Moved Our Greece Location
We've recently moved our Greece location to 103 Canal Landing Blvd., Suite 12, Rochester, NY 14626. Our phone and fax numbers remain the same.
Dr. Kothari Receives Edward Mott Moore Award
This award is awarded by the Monroe County Medical Society and is presented to a physician and a layperson whose lives reflect the qualities exemplified by Dr. Edward Mott Moore as a physician, teacher, investigator, leader and contributor to the community. Dr. Moore, a prominent New York State physician, became a professor of surgery in 1842, at 28 years of age. He was soon recognized as an outstanding teacher of surgery and between 1842 and 1883, was appointed professor of surgery successively at four different medical schools. Dr. Moore was surgeon-in-chief at St. Mary's Hospital from its opening in 1857 until his death in 1902 at the age of 88. Congratulations Dr. Kothari.
RGA recognized by ASGE as being in the top 100 Endoscopy Unit Recognition Program
ASGE Congratulates EURP Honorees in Your Area Over 100 units strong are part of the ASGE Endoscopy Unit Recognition Program (EURP) in just the northeast alone. As participants in the EURP, these units are part of a growing national network that is recognized for their dedication to high-quality Gastroenterology care.
RGA is committed to the following important quality improvement principles:
A strong focus on patients;
Continuous quality improvement;
Involvement of the entire organization in the pursuit of quality;
Use of data and team knowledge to improve decision-making.
We Have Received Recognition from the American Society for Gastrointestinal Endoscopy
We are pleased to announce that on 12/30/2014 and renewed in 2018. Rochester Endoscopy Associates was recognized by the American Society for Gastrointestinal Endoscopy for promoting quality in endoscopy. We looking forward to serving your needs. An ounce of prevention does go a long way.
Wall Street Journal Article- More Screenings Put Dent in Colon Cancer
Great article from the Wall Street Journal in regards to why awareness and Colon Cancer screening is important to survival.
Introducing Health e-Pay
Rochester Gastro Enterology Associates is striving to make the patient experience as simple as possible. To that end we are proud to introduce our new health e-pay system. More information can be found at the link health e-pay program
Fecal Transplant Cost Effective for Recurrent C Difficile
Jim Kling October 25, 2013 SAN DIEGO
A new analysis of the cost effectiveness of various strategies to combat recurring Clostridium difficile infections (CDIs) shows that fecal microbial transplantation delivered by colonoscopy is the best approach.
"Fecal transplant has emerged as a new and effective therapy for CDI, but we know there are costs associated with it," Gauree Gupta Konijeti, MD, a fellow at Massachusetts General Hospital in Boston, told Medscape Medical News. "We wanted to see whether it makes sense on a cost-effectiveness scale." Dr. Konijeti presented the results here at the American College of Gastroenterology 2013 Annual Scientific meeting. There are now several options available to treat the condition, but they have not been evaluated for cost effectiveness when both the initial treatment cost and the health benefits of preventing recurrence have been taken into account. Dr. Konijeti and her team used a decision-analytic model to compare the cost effectiveness of 4 treatment strategies for a first episode of CDI: fecal transplantation, metronidazole, vancomycin, and fidaxomicin. The team tested up to 2 recurrences after the initial episode.
Fecal transplantation delivered by colonoscopy had an incremental cost-effectiveness ratio of $46,419, compared with vancomycin. It also easily outperformed fidaxomicin and metronidazole because of the higher costs and lower efficacy of these drugs. Fecal transplantation remained the most cost-effective approach, with cure rates higher than 96.4%, a CDI recurrence rate below 6.9%, and a cost of less than $1223. The researchers also constructed a model of fecal transplantation that was delivered by enema or nasoduodenal infusion, but found that colonoscopy was more cost effective because it's efficacy is better than the other 2 delivery systems.
Transplantation by Enema or Nasoduodenal Infusion Dr. Konijeti expressed optimism that fecal transplantation delivered by enema or nasoduodenal infusion could, with improvements, match the efficacy of colonoscopy-delivered transplants. "We typically use lower fecal microbiota doses for nasoduodenal and enema delivery, which might be one of the reasons they don't have similar efficacy," she said. If comparable efficacy could be achieved, these delivery systems would be preferable because they cost less than colonoscopy. In clinical settings where colonoscopy was not available, the researchers found that vancomycin was the most cost-effective option.
The cost of fidaxomicin, at $462,706 per quality-adjusted life year, is prohibitive compared with the older drug. "It's a timely study because recurrent C difficile is truly recurrent; a lot of patients have multiple episodes over a period of time," session moderator Jonathan Leighton, MD, from Mayo Clinic Arizona in Scottsdale, told Medscape Medical News. "I think the primary reason that fecal transplant was shown to be the most cost-effective strategy is that, at least in studies to date, fecal transplant has the highest cure rates. You don't have multiple recurrences if you treat them that way." Dr. Konijeti and Dr. Leighton have disclosed no relevant financial relationships. American College of Gastroenterology 2013 Annual Scientific meeting and Postgraduate Course: Abstract 9.
Presented October 14, 2013. Medscape Medical News © 2013 WebMD, LLC Send comments and news tips to [email protected]. Cite this article: Fecal Transplant Cost Effective for Recurrent C difficile. Medscape. Oct 25, 2013.
Endoscopy Center Dedication
The Providers and Staff at Rochester Gastroenterology Associates and Rochester Endoscopy Associates are proud to share this exciting news. The new Endoscopy center at Unity Hospital was dedicated on November 8, 2012 and named after the practice's senior partner, Dr. Tarun Kothari as well as his spouse Dr. Kamal Kothari. This is in recognition of their generous donation to the Endoscopy Unit at Unity Hospital, Dr. Tarun Kothari's has provided stewardship as Chief of Gastroenterology and has served Unity Hospital for over 30 yrs. He has also been a longstanding member of the Unity Hospital board and foundation and was recognized for his leadership and philanthropy. In addition we also thank past partners of RGA Dr's Ravi Sharma and Krishan Thanik as well as their spouses for their generous support.

The Unity Endoscopy center has also received financial support from the Rochester Gastroenterology partners, Drs. Penmetsa and Devgun, and from many of the Physicians practicing at the Endoscopy unit. This is in keeping with great tradition of giving in Rochester.